At Chanpema Kennels, we take great care when planning a litter. Our puppies are born and raised in the house until 4 weeks of age where they are moved to a Puppy kennel/yard which is insulated and has heating and cooling available. Hence our puppies are well socialised and brought up in a happy clean environment. As we only breed between 1-3 litters a year we are able to devote all our time and attention to the pups. When we decide to breed a litter the main reason is to expand our successful show team.
Our aim is to produce healthy, well socialised Labradors with happy temperaments, as at Chanpema Kennels breeding and showing dogs is our hobbie and not our business.
Hence we take great care in slecting dogs to breed from at Chanpema Kennels. All parents are hip and elbow socored. We also DNA test for PRA.
All Chanpema Kennel Pups come included with:
Dogs SA Limited Registration (No showing/Breeding) 
Microchiped
Up to date vaccinations/worming
"The PEDIGREE Beginnings Puppy Pack"
An information booklet
All Chanpema Puppies are raised on Advance Puppy Plus as we feel it gives them the best start to life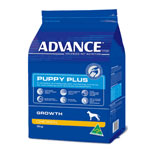 If you are intersted in a pup from Chanpema Kennels please contact us
**Show pups may occasionaly be available**